I have a mea culpa: last summer was a huge experiment in family travel, and it's only now dawned on me that I never wrote about the second installment of that adventure. Thanks to strategically cutting back my clinical load and obtaining advance approval from the scheduler in my physician group, we were able to travel for 5 weeks total, divided into 3 weeks in Greece followed by 2 weeks split between Oaxaca and Mexico City.
Having already explained why Mexico City is my Paris, I'll gloss over that part of the trip in order to describe our experience in Oaxaca. We chose to visit Oaxaca because the state makes a convincing case for being the culinary, artistic and cultural heart of Mexico.
Holy Mole!
Oaxaca gave us moles (not the tunnel-dwelling mammals but the wonderfully complex sauces). I tasted green, red, black, yellow, pipian and colorado moles (and probably a couple of others I can't recall for foolishly not having written them down).
As a lightweight, I briefly sampled the local hard liquor, mezcal served with a powder made of salt, chile and ground roasted chapulines (crickets). For several years, traditional Mexican liquors have been undergoing an artisanal renaissance, with a diversity of micro distilleries specializing in mezcal and pulque.
My hands down favorite restaurant was La Biznaga in Oaxaca City, where the elegant courtyard dining (complete with retractable cover for rain), adjacent art gallery, hibiscus appetizers and delicious fresh fish entrees left us impressed.
We sampled four superb moles at the traditional La Casa de La Abuela while seated at a window overlooking the Zocalo (a lively square set in front of a stunning cathedral). I tried using its location around the corner from the Mercado Benito Juarez as a chance to show the kids to where food comes from - huge doctor parenting fail.
At the first sight of chicken carcasses with the heads and feet still attached, the kids drained of all color, looked down at the floor and asked me to notify them once the butcher stalls were completely behind us. No, the kids did not become vegetarians. Yes, being in medicine has apparently desensitized me to certain stimuli.
For coffee and pastries, we loved PAN AM, whose ambience and European style pastries rivalled the best pan au chocolate I had in Paris. The kids voted to make it a daily stop. The frappucino knockoff drinks offered ideal respite from the summer heat.
Another special treat was getting chocolate milkshakes from the ubiquitous chain Chocolate Mayordomo (literal translation = Chocolate Butler). Chocolate is one of the region's specialties, and while this is a mass market way to sample it, for travelers with kids, there are few better bribes to offer.
This trip was my first inkling that my natural rhythm includes being an early riser. I'd wake before the family, take a quiet walk through the neighborhood. On reaching Cafe Brujula, I pulled my book out and read for a meditative half hour in a perfectly whitewashed courtyard. I departed each morning ready for a long day adventuring with the family.
Among the most unique frozen flavors we've ever enjoyed came from Don Lulo a charming setup about the square footage of a  king sized bed that specialized in home-made Mexican paletas. They were delicious - fear of foreign water be damned (they assured us it was made of purified, filtered water).
The decor was Mexican cute at it's finest - the art looked like the love child of Hello Kitty and a manga Don Quixote. The tastes blew my mind - if you catch me dreaming with a smile on my face, odds are I'm remembering my tamarindo, mango and chile paleta.
Fantastic Beasts And Where To Find Them
Oaxaca is known as the birthplace of alebrijes, carved wooden figures painted in bright, psychedelic colors representing fantastic creatures born of the fever dream of a local named Pedro Linares in the 1930s. After an illness brought him visions of these creatures, he rendered them in cardboard and paper mache.
Local artists co-opted his creations into the existing tradition of carving figures in local copal wood and subsequently painted them in the same electrifying color combinations, leading to a folk art movement that continues to iterate and astound.
Our airbnb hosts helped us hire a cab for a day to take us to some of the nearby villages specializing in alebrije production, where artists demonstrated how local herbs and powders were used to create bright organic pigments used by many artisans and gave tours of their workshops.
While we enjoyed experiencing the workshops, we ended up finding the best piece at a best price in a market in Oaxaca City, a psychedelically painted bull. After a spirited family debate, we named it Aida, after a friend of my grandmother's.
[As my grandmother developed dementia in her 80s, old Cuban friends living out of state came to visit my grandparents while they still had good days. One such friend elicited a mixed response from my grandmother - a sense of gratitude that their friendship had endured the decades, combined with a depression-era orphan's sensitivity to the costs of hosting. "That woman eats like a bull!" my grandmother told anyone in earshot for weeks after her friend visited.]
Street Art
After being impressed with a couple of graffiti murals, I took a chance and spent some time searching for an online guides to street art in Oaxaca City. This was one of the best impulses I could have followed.
The half day we spent following beauty led to elaborate political art, whimsy, modern takes on traditional Mexican artistic tropes and surrealist fantasy. It led us to stumble across a phenomenal park the kids loved, that we'd never have discovered by staying on the tourist circuit.
This turned out to be among our favorite days as a family, and taking an afternoon for street art is a tradition I hope to continue wherever we travel.
More in the next post...
---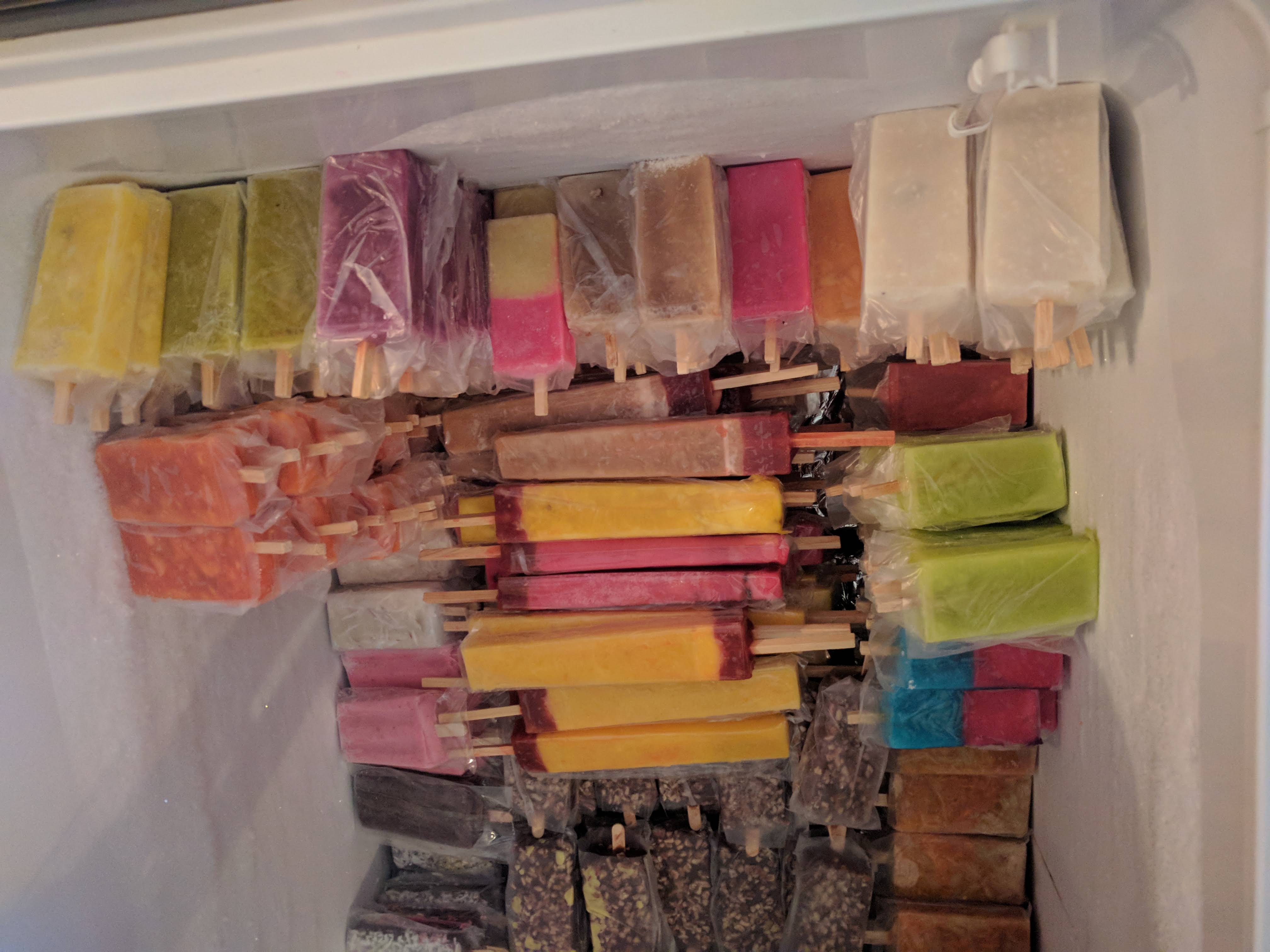 ---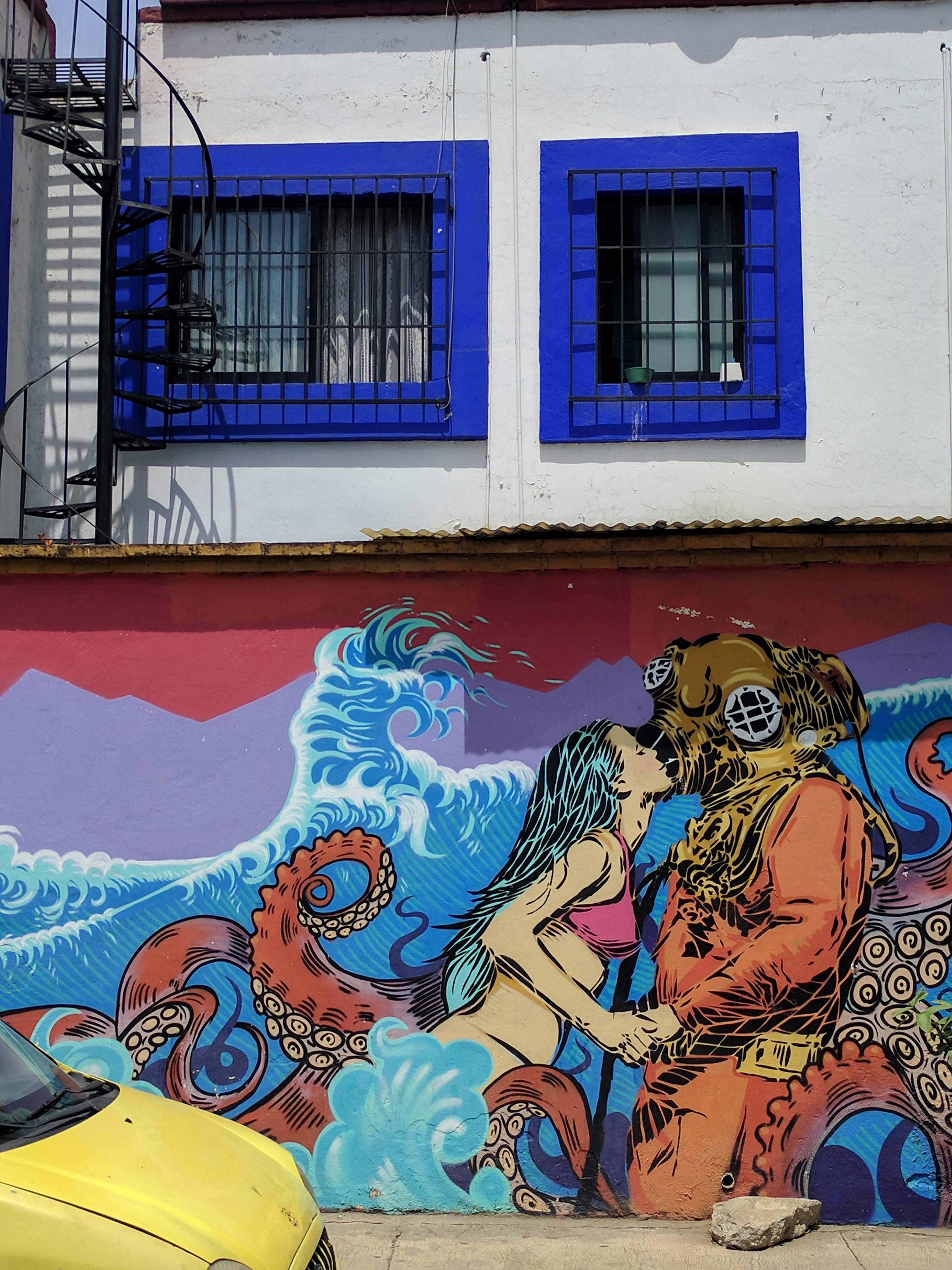 ---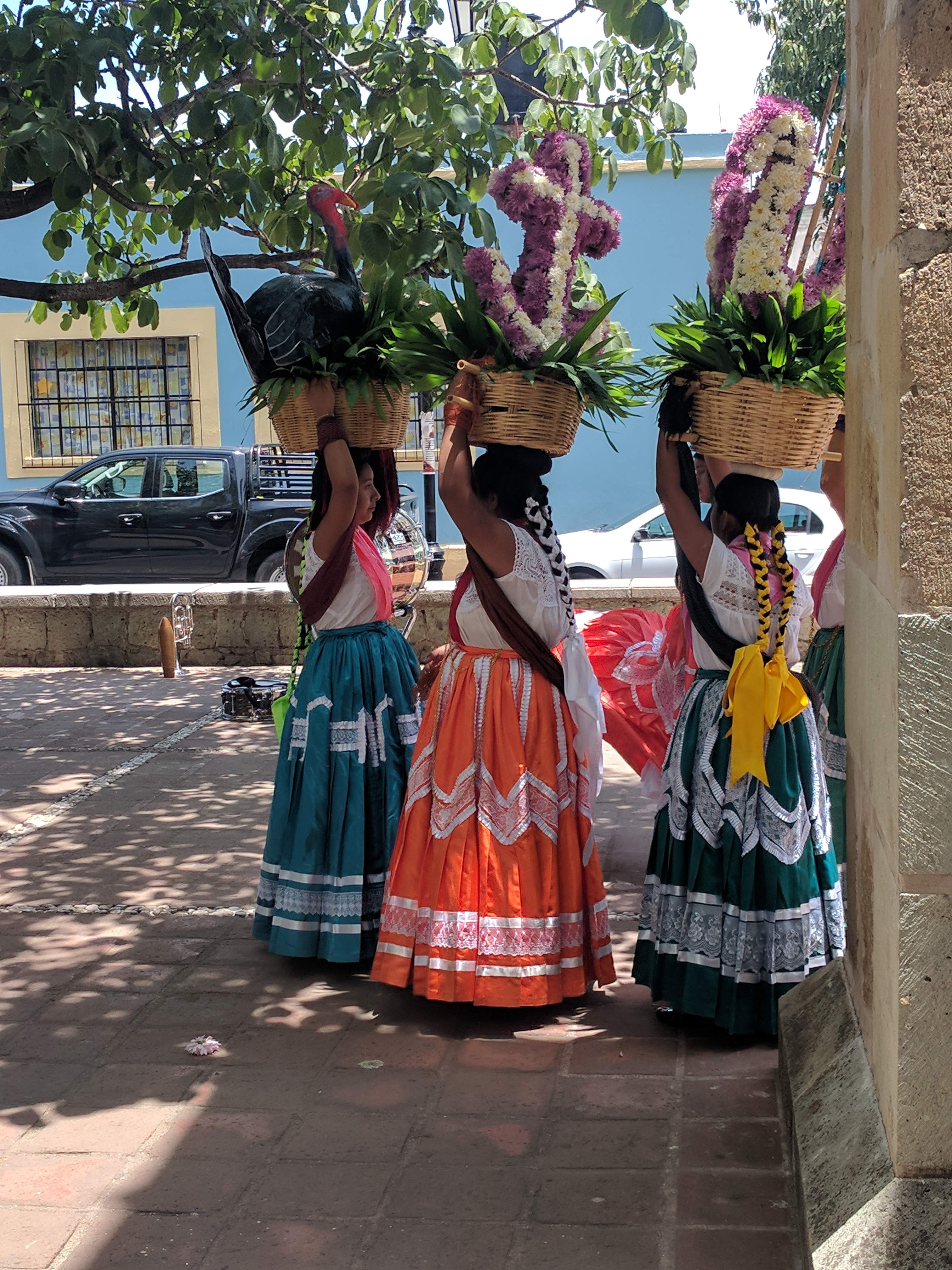 ---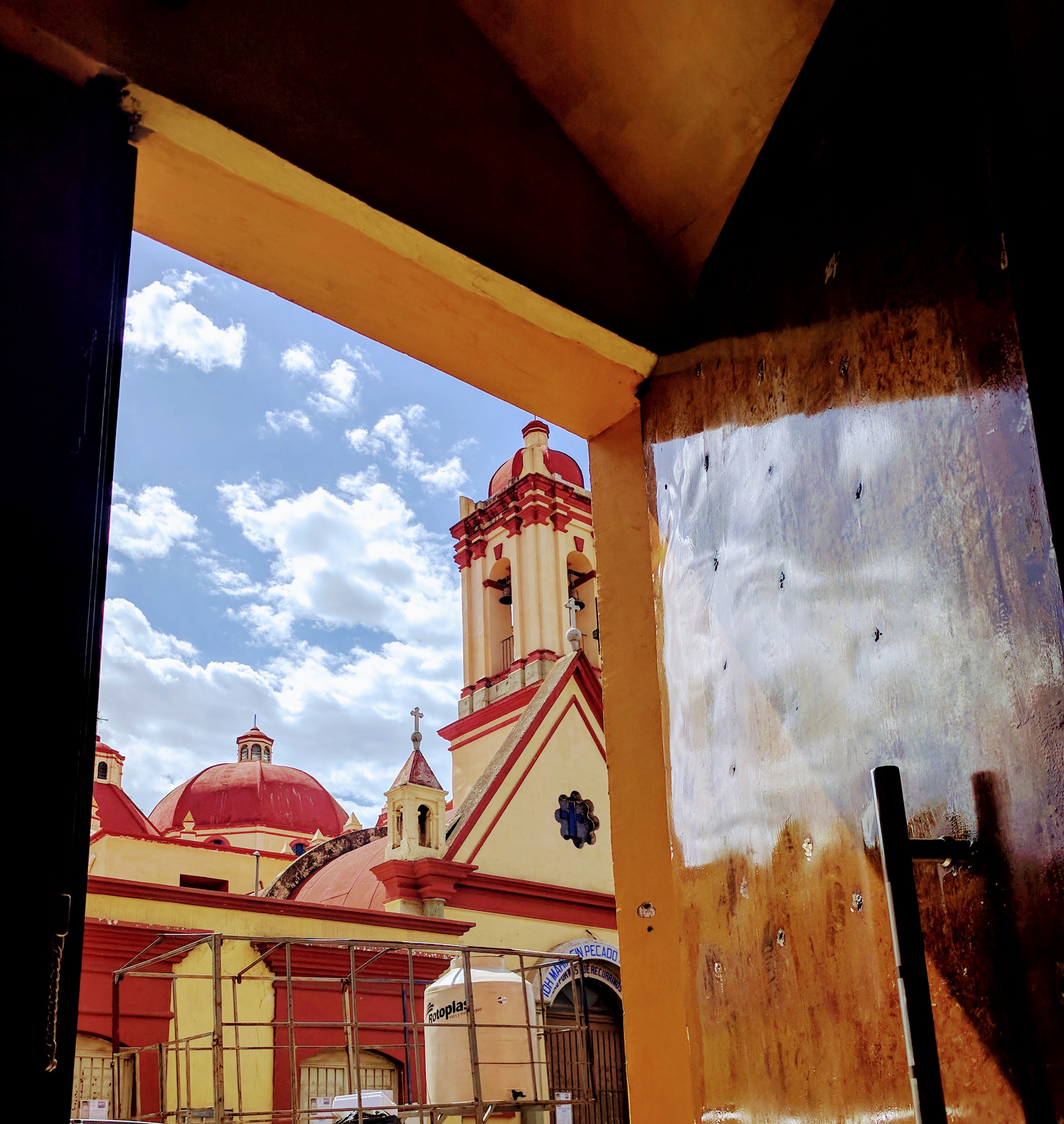 ---